6am and I can't sleep. Seems like a perfect time to write a new chapter, no?
Tysha has officially taken over from Sabine as the new artist in the house.
Brasher: I've always wanted to feel sand beneath my fingers.
Aw, that actually kind of sweet
Brasher: Shh, don't tell Wren
Demir: Is it true? Have my people finally come back for me after all these years?
If your people is the Grim Reaper then yeah, they have come for you.
Tysha: Why does this always happen to me?
Grim: You were cursed from birth
Tysha: I always it!
Demir: Can you please get on with taking me home?
Grim: Fine, fine
Demir: Please take me back to my people. I miss the solitude so very much.
Grim: Dude, your dead, there's no alien planets waiting for you.
Demir: No!!!!!
Demir was 104 when he finally kicked the bucket (and not a day too soon might I add).
Aren't you upset about your husband dying?
Marissa: Nah, he had to go at some point.
Wow, you are ice cold
Marissa: I'm just telling it like it is
Why couldn't it have been you? *Sobs*
Holy crap, Visenya managed to max the guitar skill 1 day before her YA birthday +5
I guess all the jamming she did with Uxie really paid off.
I've never had an autonomous teen max a skill before. It's kind of awesome!
Winter: Why do my lungs suddenly feel filled with cotton?
…
Winter: Oh, I'm made of cotton, that's why.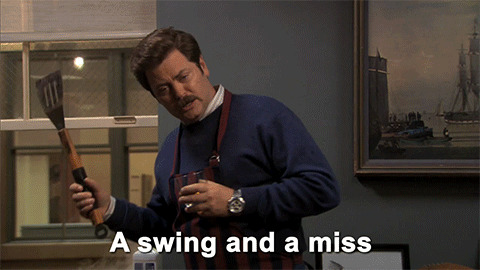 Visenya: You should totally get Brasher to take you on a romantic date with flowers and chocolates. The whole works.
Wren: If he ever did that I would 'totally' smash his face in.
Isn't that a little violent?
Wren: Nope, he knows not to pull that crap with me.
Can I just fawn over how gorgeous these girls are for a minute.
I love them both so much
Painting this cute turtle painting maxes out Shiloh's painting skill +5
I don't know if he'll have time to max another skill before the next heir takes over but I'm gonna try with the cooking skill anyway.
In all the time that this family has owned this thing Visenya is probably only the second or third to touch it.
Brasher: Your mahogany eyes are sparkling like the sun
Visenya: Aren't you a sweet talker
WTH Visenya?! If Wren finds out you're flirting with her IF she will be pissed!
Visenya: I can deal with my sister
Visenya: Your muscles are so strong Brash
Brasher: I guess your sisters imagination was that good
That is wrong on soooo many levels
Ok, so it's not a Visenya thing, it's a Brasher thing as he goes and flirts with Winter after flirting with Visenya.
Visenya: Pitter patter against the floor came the sound of footsteps
Uxie: You do realize no one's here to listen to you, right?
Visenya: You're here listening, aren't you
Woo! Look at Rhaenys shooting up in them levels.
Tysha: Ok, so what is it you need me to do?
Wren: I need you to make sure that Brasher, I mean I, got my homework right.
Tysha: No problem
At some point Shiloh was sent out to the book store to get all the cooking books. So he's starting that skill now.
Damn Brasher, can't you pick a girl and stick to her?
Brasher: I can't help it, they are both so beautiful.
Rhaenys maxed out the Nerd social thing and gained the Heavy Sleeper trait.
It seems Visenya has moved onto the Bass.
I got a pop-up that Sabine's twins are toddlers so I had to go check them out.
I can't remember which is which but both are so adorable!
Tysha's latest painting is so pretty and it will be going up on the wall.
Brasher is such a player, now he's going after Wren. At this point he's worse than Shiloh.
Wren: I heard you've been flirting with my sister
Brasher: Crap
At least Wren doesn't stand for his nonsense
-5
Visenya: You should try this guys, it's kind of fun
Tysha: Sorry Visenya, I better get Wren's homework checked before she gets in trouble.
*Aggravated Sigh* -5
Wren: Hi Winter
Winter: Uh…Hi Wren
Wren: You should join my growing minion army
Winter: Doesn't that just consist of Brasher?
Wren: Not if you join too
Dude, what's it with these IF's going after the opposite girls?
It's been a long time since it last happened but Uxie and Visenya are back to jamming together.
Just in time for their birthdays too.
Before the girls can get back from school and age up however Shiloh nabs another promotion.
The girls (and Winter) come home from school and go straight to blow out their candles.
Yay, she grew into her nose!
Eh, I mean, Uxie aged up first. She rolled the Zoologist LTW.
Visenya goes up next…Visenya can you stop screwing up your face so I can get a good picture?
Visenya: This is so stupid!
Visenya: Stop complaining, it'll be over soon.
Visenya: Is this better?
Much, thanks.
Anyway, Visenya is completely gorgeous (but you already knew that) and she rolled the Master Magician LTW.
And of course we can't forget about Winter who rolled the CEO of a mega cooperation LTW which seems a little at odd with the character I gave him in my head but whatever.
After celebrating his daughters birthdays Shiloh goes straight back to skilling beside his sleeping wife.
He somehow is able to max the cooking skill too which gives him a total of 4 *I think* maxed skills. +5
There is only 1 day until Wren's birthday (and the heir poll) so I'm not going to bother trying to get him to max another skill.
Wren: Just because you are older than me now doesn't mean that you are better
Visenya: We shall see about that, little lamb
Winter: Can you stop with all the racket, I'm trying to sleep
Visenya: So-ree, Mr High and Mighty!
Just find a bed already Winter!
Uxie: Did you know that Pokémon is a game completely run by RNG
No shit, Sherlock
Uxie: You already knew?
No, I thought it was entirely skilled based *Rolls eyes*
Shiloh: I hope you're going to clean that up after your done
Rhaenys: What has happened to the slobby Shiloh I used to know
Shiloh: That man is gone, lost in a vacuum of cleaning products.
Winter: You are smokin' today Mrs H
Rhaenys: *Giggles* Why thank you, I do try
Fuck my actual life! At this point I'm starting to think that Rhaenys and Shiloh's relationship is doomed.
Wren maxes the logic skill mere hours before her birthday.
Finally some good news.
Are you guys just trying to out do one another now or something?
Uxie: I have no idea what you're talking about *Shifty eyes*
I don't know what it is about this Gen but they are all so freaking awesome!
To stop the flirting with Rhaenys I have Winter use his one YA action to get a job in hopes that they won't have any time together if they are at work.
Speaking of work, Shiloh gets his second promotion of the chapter.
he only has 2 more levels to go to max his career. I'm so proud of him.
This moment seemed like it took forever to get here, but finally, the baby of the generation is becoming a YA.
You have got to be kidding me? It's finally happening?
Marissa: Don't act so pleased about it
I can't help it. I thought you'd never die.
Angel: Who's going to take care of us now?
Voodoo: We need attention!
Don't worry, I'm sure Winter will take over, with his new Dog Lover trait and all.
Marissa: Please Grim, I beg you, I have so much more annoyances to give
Grim: Don't make me say it again; Get in the urn!
And finally, fucking finally, Marissa dies at 105 days old.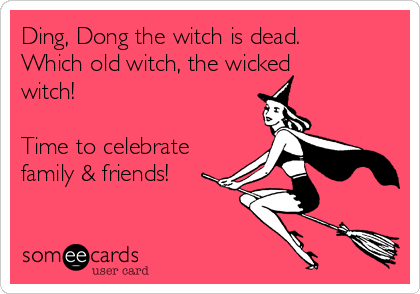 Marissa's death made me completely miss Wren aging up but I don't regret a single moment.
Wren: It's cool, I'm glad to see she's dead too.
Wren, fiendish and utterly gorgeous Wren, rolled the Pervasive Private Eye LTW. This is the first time I've had an Evil sim not roll one of the criminal LTW's.
Wren: What can I say, I like to keep you on your toes.
Tysha was up next and rolled the Master of the Arts LTW.
Tysha: My mum just died
So, you barely knew her…
And last but not least, we have Brasher who wouldn't stand still for a nice photo for the life of me.
Brasher rolled the Become an Astronaut LTW which seems oddly fitting since he's an alien's IF.
Just a sort of comparison picture of all three girls together since I don't think they've ever been in a picture all together before.
They all look so different and I honestly love all of them so much!
And I couldn't give the girls a picture without giving the boys one.
I've just realized I subconsciously dressed them in pink and purple which is funny to me since I'm currently playing a Berry Pastel Rainbowcy over on my tumblr and the first generation's colours are pink and purple.
Anyway, that's the end of this chapter (and Shiloh's reign as TH). The heir poll with be out shortly so keep an eye out for that.
Townie Updates:
Oh yay! I was hoping Elsa would breed.
I can't wait to see what this baby look like.
So apparently the baby boom is starting already. Not that I mind at all.
Ah, I knew I'd seen a pop-up of Gary being in another relationship. I didn't realize his new relationship was with Tyene though.
Points:
Self wetting (17) -85
For each sim failing school (1) -5
For every game induced visit from a police officer, firefighter or babysitter (when you don't call them but the game makes them come) (1) -5
Passing Out (43) -215
Accidental Deaths (1) -10
Social Worker Visit
Every Birth (21) +105
Every Twin Birth (5) +50
Every Triplet Birth
Fulfilling LTW (10) +400
For each Sim that gets on the honor roll (15) +75
Randomizing every LTW choice and trait for a whole generation of children (6) +60
Not using spares Happiness points for a generation (6) +50
Every 100,000 dollars (6) +120
Every sim to master a skill (26) +130
Every sim to max their career (7) +70
Painting of Torch holder somewhere in the house (0)
Total points: 740